This is the entrance to the house. We put up the blackboard at the beginning of the school year. Now kids from the neighborhood are there most afternoons, working away.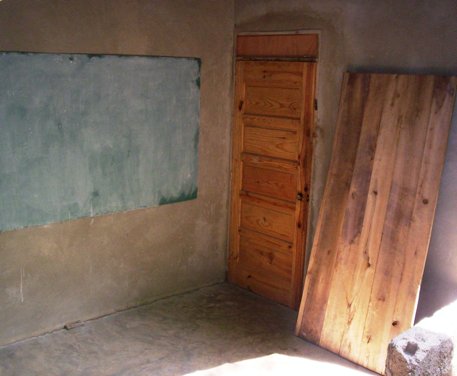 As you enter, you step into the largest room. It's a living area and a dining area. It's where we spend most of our time. That's Lilly, our new kitten, in the front.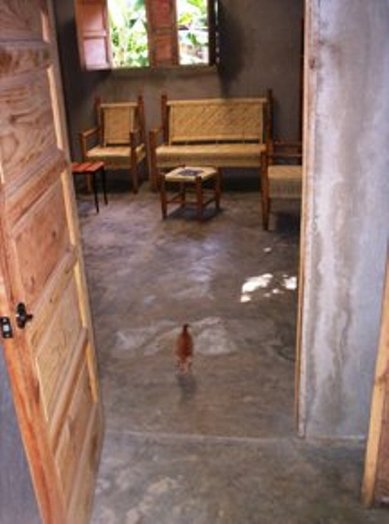 To your left coming in is the dining area. We put up the map of Haiti when I returned from a visit to the States in September. It's drawing a lot of interest.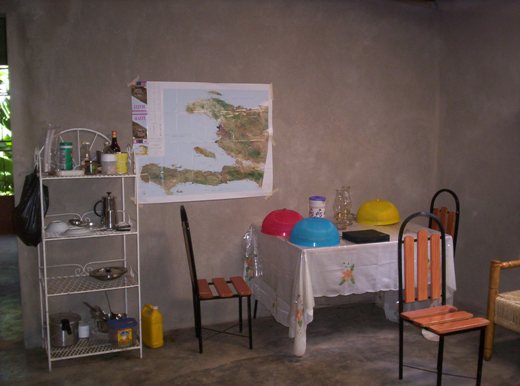 On your right is the kitchen, such as it is. It's two propane tanks. I don't do much cooking beyond coffee and popcorn. Neighbors are still sending more food than I can eat.
The window is worth a few words of explanation. Each of the house's windows was handmade from scratch by Byton. "From scratch" means that he had no prepared lumber to work with. He would take what looked like planks of firewood and measure, shape, and finish each one by hand. Windows like the one shown here are assemblages of more than 90 pieces of wood. Each window took more than a day to make.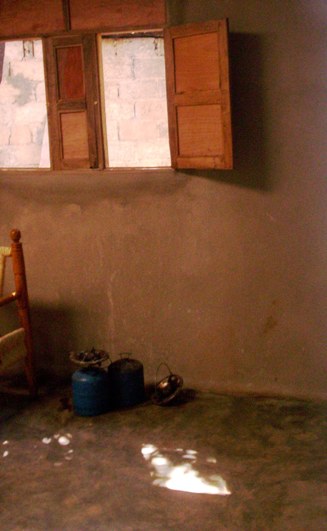 Byton also made the bookcase.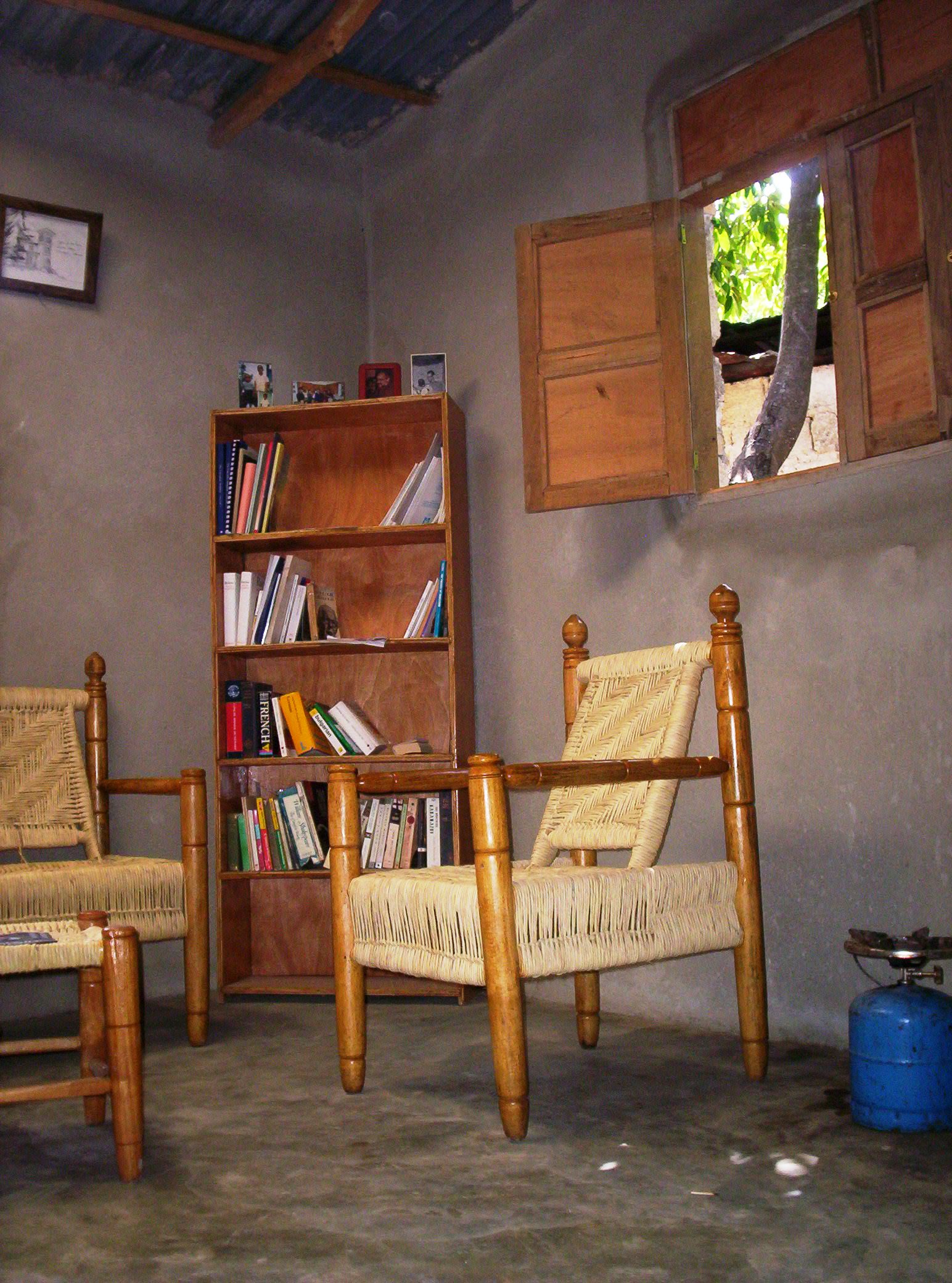 My room. It's not a mess. Fortunately, I don't yet have much stuff in Haiti. It surely will be a mess eventually.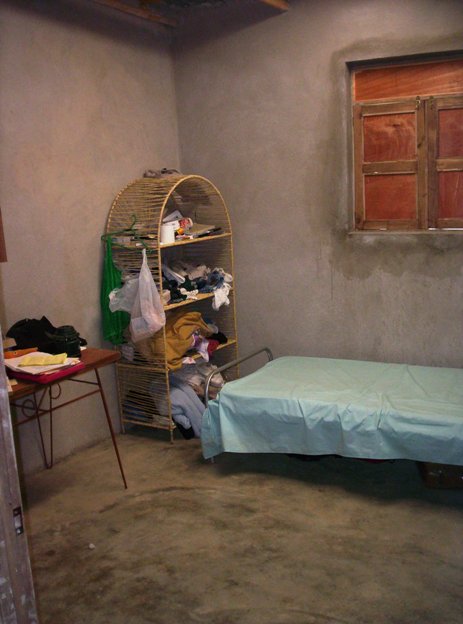 This is the bathroom. That's all it is: A place to bathe. We use an outhouse. There is a drain in the floor that lets bath water empty. It's much larger than it would have needed to be, but it ends up being a place to throw diry laundry and store things as well.
The source of water in the bathroom is the buckets you see here. There's no running water. We carry it in from one of two large cisterns. These cisterns collect spring water that is sent down the hill from a spring that was tapped in the 60's.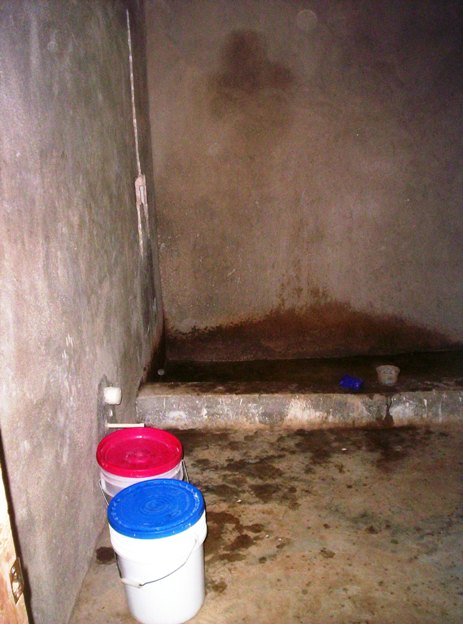 If one of the house's great features is its big, light, high-ceilinged front room the other is the back patio. It overlooks a plantain grove. It's a wonderful place to read, to drink coffee, or to talk privately. This is Byton, the carpenter responsible for building the house. It's on his parents' land, and when he's ready the house will probably be his.
My neighbors were not willing to have me living alone. Haitians do not like to live by themselves. So Byton and I live in the house together.