Not many of my friends have visited the place I stay in Cité Soleil. Those who have, might not recognize it if they were to see it now. The members of IDEAL have transformed it into the classroom they needed to establish the beginnings of their community school.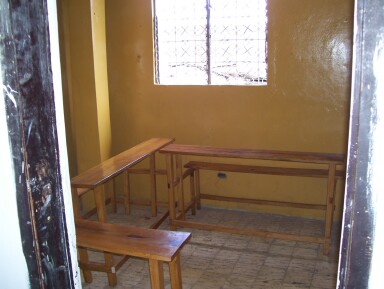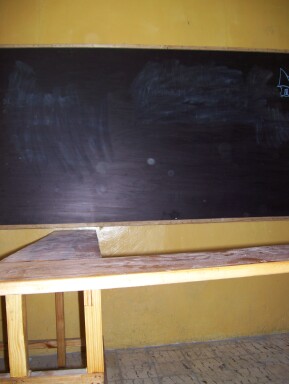 Monday was the highly anticipated first day. School was to start at 2:00, but two of the students had arrived by 11:00. The guys sent them home because they hadn't yet bathed. By 1:00, however, four of the kids were in their places and ready to get started.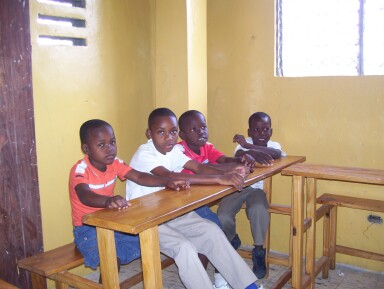 We brought in a ringer for the first few days, an experienced first-grade teacher. His name is Robert Cajuste, and he's a part of the staff of the Matènwa Community Learning Center, on Lagonav, an island in the bay of Port au Prince. (See:www.matenwa.org.) That staff has taken a strong interest in the efforts of they young members of IDEAL, and have been providing advice and training, though it means dealing with the long, hard trip over land and sea between their home in the mountains of the island and Port au Prince.
Robert led the class from the moment they lined up beneath the Haitian flag to sing the Haitian national anthem, to when they went home.
Here, he's created an attendance list, with the kids help. They will each get used to seeing each students' name on the wall of the classroom.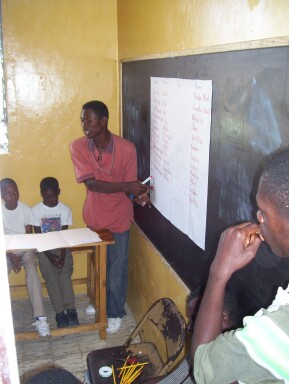 Here, he's writing down what they say they've drawn so that they can see their own words together with a picture that they created.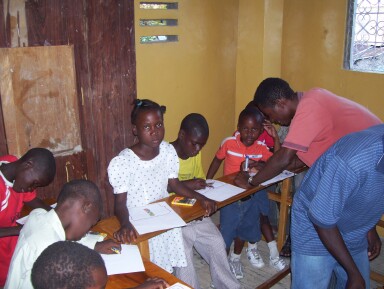 Robert had each of them write their names on name tags that were then stapled on to files that will contain each students' work. The kids can't write letters yet, but he asked them to print their names as they imagined them. He would then write the name correctly on the same tag. Here they are, hard at work, "writing" their names.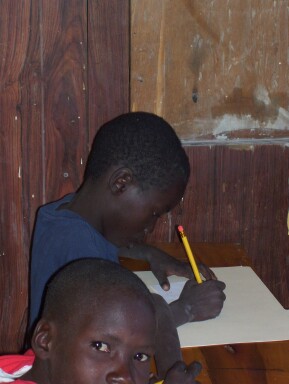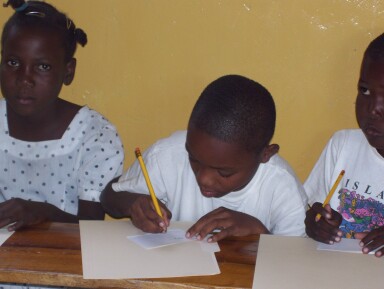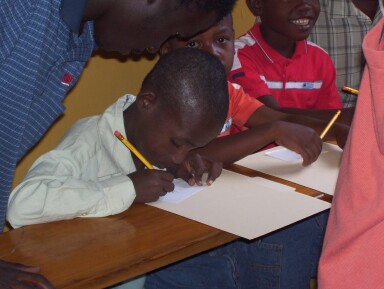 One point of his work was to enable the IDEAL team to observe an experienced teacher, and they crowded into the room to watch every step.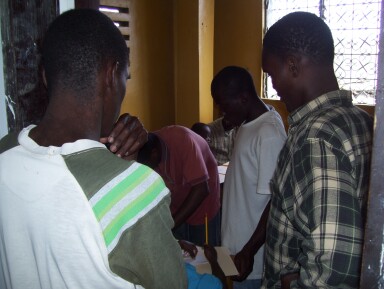 It was a great first day. Here the kids are, in line, ready to go home.