I spent a long day on Tuesday accompanying a group of voters from Matènwa as they went to cast their ballots at the voting place they had been assigned to in Zetwa, a two-hour walk away.
We gathered across from the Matènwa school at 4:00AM. Everyone was anxious to get in line in time for the scheduled opening of the voting at 6:00 AM. On the right in this first photo is Benaja, the fourth-grade teacher at the Matènwa Community Learning Center. On the left is Beguens, a candidate for depite, the Haitan equivalent of a congressperson.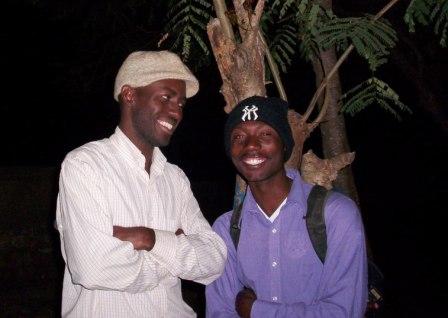 We sent off on the long walk down the mountain well before dawn.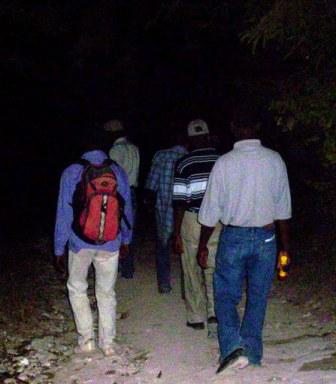 As we reached the outskirts of Zetwa, we were overtaken by a larger group of men and women from Nankafe, which is nearly as far up the hill as Matènwa. For some reason, they were running.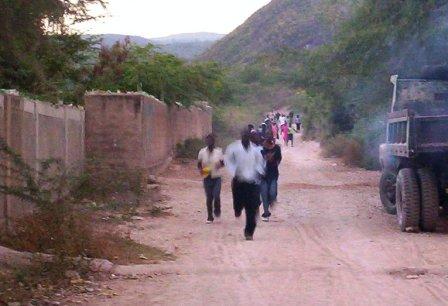 When we arrived at 6:15 lines were already long.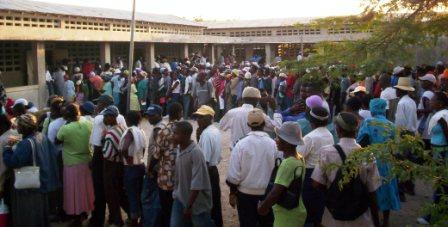 UN troups made an early appearence. This heavily armed group of Argentineans stopped by, dropped off one of their number, and left. The man they left in Zetwa just stood around. I suppose that that's roughly what you'd want someone heavily armed to do. It wasn't until mid-day that the UN seemed briefly useful. (For details, click AnElectionAfterall.)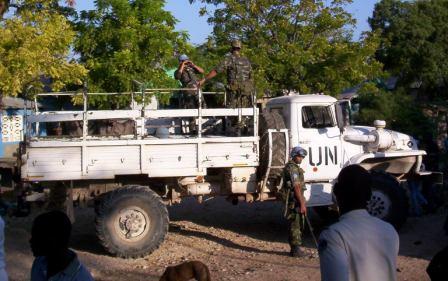 By mid-morning, the lines had only grown.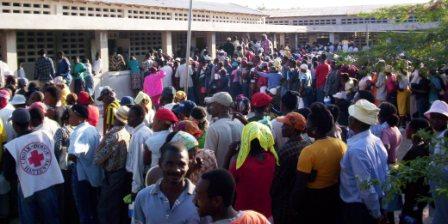 But they were patient, peaceful, and determined. A couple of times the crowd started chanting "//vle pa vle, n ap vote//." This means, "like it or not, we're gonna vote", and it expressed a lot about the day. As many have already noted, the Haitian masses — urban and rural — seemed to decide that they would show their leaders — mostly self-proclaimed — and the world that they will not be denied their right to determine who will govern them.