Here are some photos I took around Fonkoze credit centers in Ravin Pal, a fertile agricultural area of Segen, the most important town in the mountains above Marigo. Fonkoze has two large credit centers in Ravin Pal, three others elsewhere in Segen, and several more nearby.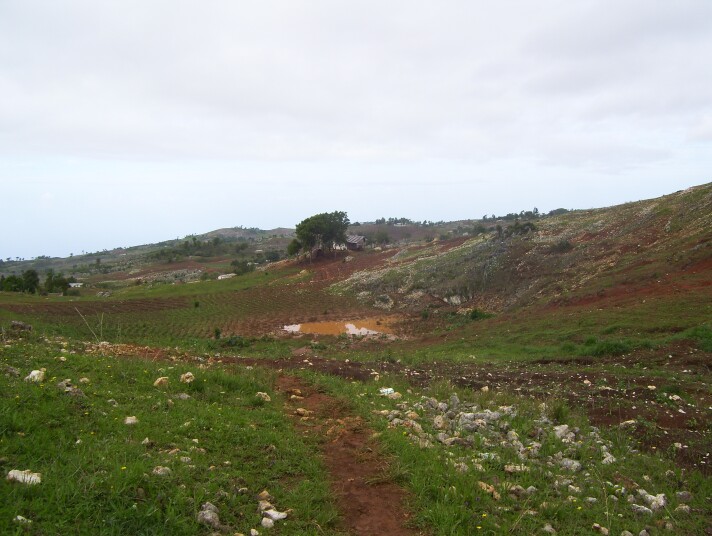 The trace of blue on the right is the Caribbean. I took the picture looking east towards Belle Anse.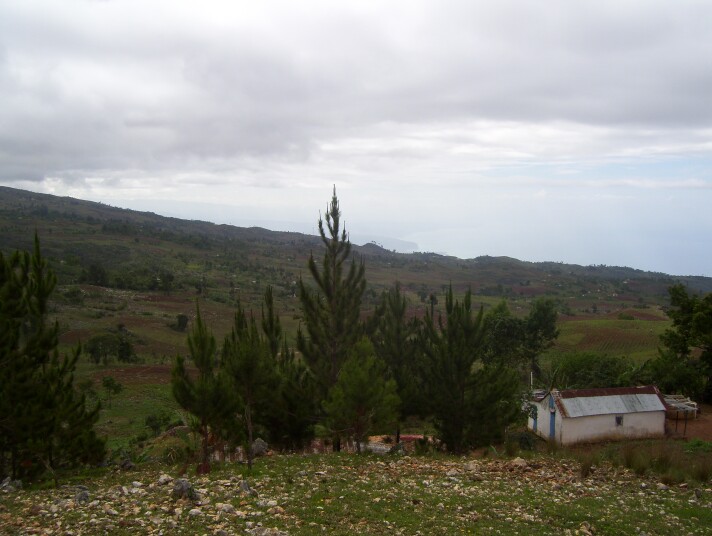 Heading north from Ravin Pal takes you farther up into the mountains. There's a pine forest there. Several of the members of the center in Ravin Pal live in or beyond the forest.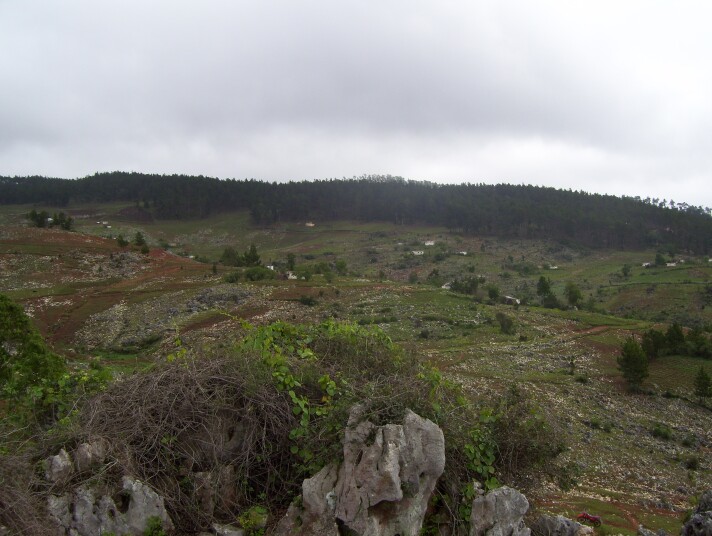 This is not the ravine that Ravin Pal was named for. In fact, this one appeared after a recent rain turned a natural drainage ditch into a torrent.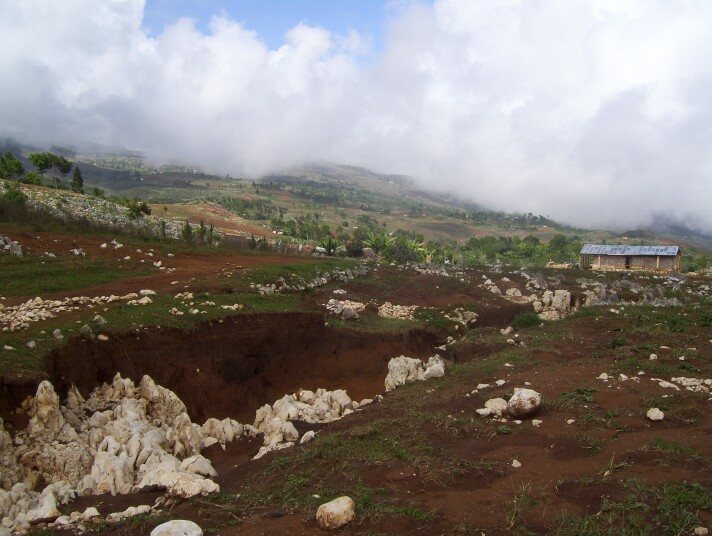 The building, which is both a school and a church, does not look long for this world. Neither does the house we met in, which is just through the trees on the right.
But even getting to Ravin Pal, and the other centers in the mountain, will be increasingly challenging. Recent rains cut the main road in two by washing out what had been a bridge.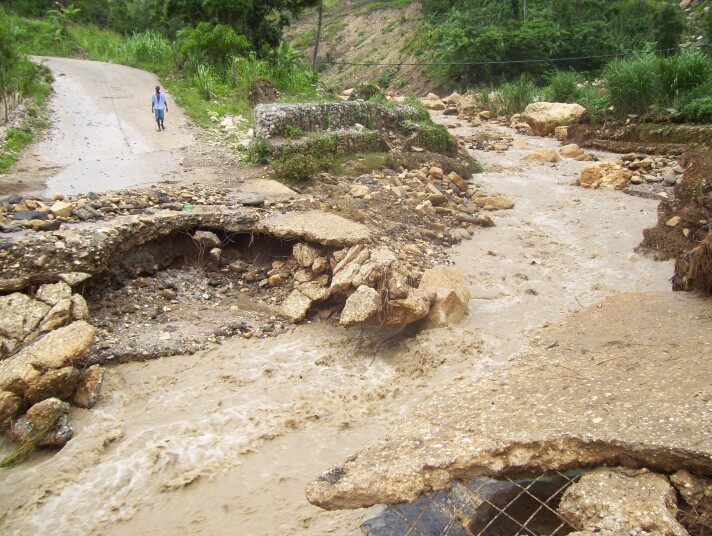 The destruction of this road, which is the principal route from Marigo to the east and, more importantly, from the mountainous region above Marigo, through Marigo to Jakmèl and Port au Prince, will have hard consequences for many Fonkoze members. Crops that they were counting on shipping to Port au Prince will probably spoil in their hands. On the way up the hill towards Ravin Pal, we saw large baskets of oranges beginning to show signs of rot and mold.
And the rainy season is just getting underway.