For the last few weeks, Jethro and Wisly have been at my house in Ka Glo, working to re-establish their crafts workshop. They do a number of different sorts of work but lovely cards with banana-bark designs have always been the core of their business.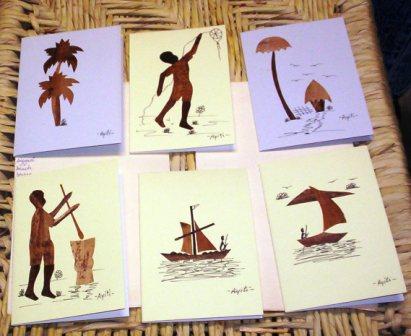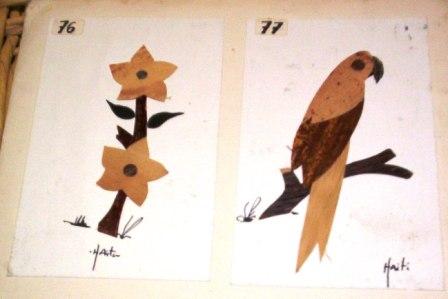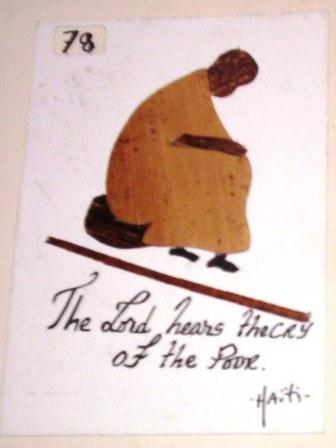 They do a lot of their work on our front patio. It's free these days, because school kids are on vacation.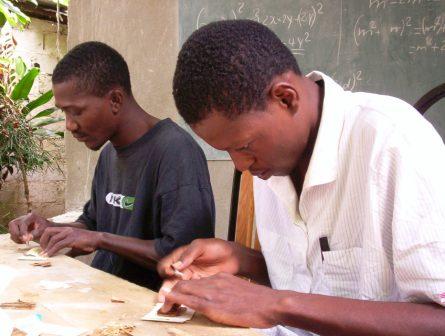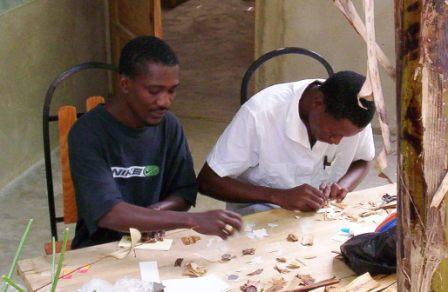 But the house really wasn't designed to house a workshop, so they need to find space where they can. Jethro has figured out how to make use use of a free corner.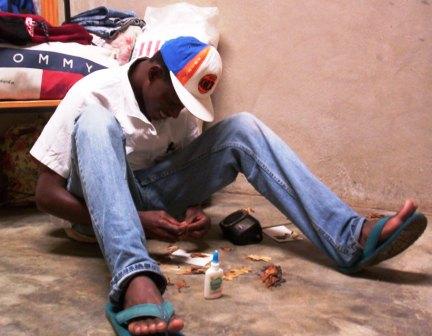 Wisly folds and sorts cards on Byton's bed.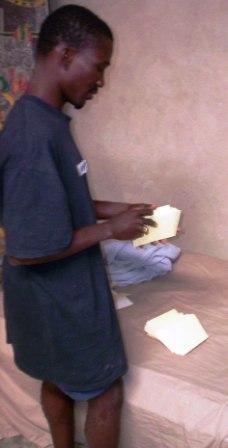 It's been interesting for my neighbors and me. Here, Breny watches the work.
They generally keep busy well into the night. Jethro draws and writes poetry by the light of one of lamps.
They both are very devout. Wisly here reads his Bible.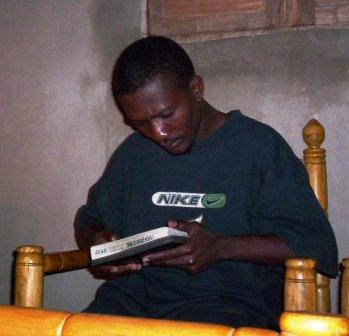 We don't know how long they'll stay in Ka Glo. The fact that we have a space we can welcome them into has done a lot to make our house feel more like a home.
To read more about them, click AnotherKindofWorkshop.